Jennifer Martin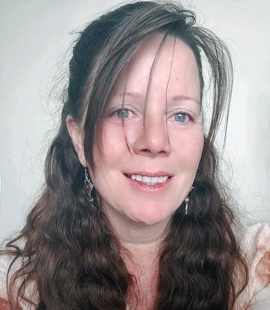 Jennifer Martin is one of JM Kitchen and Bath's newer designers, having joined the company in November 2020, but she's been in the interior design business since 2002. She grew up on the Western Slope of Colorado in the shadows of the San Juan mountains in a home with no running water. Her vivid memories of watching her mother heat water to do the dishes and other things forged a lifelong interest in creating beautiful, well-functioning kitchens for other people.

In one of her first career stints for a custom home builder, she lost her job during the housing market crash of 2007, forcing her to temporarily leave her beloved career. She took a job in credit management, which paid the bills, but left a void in her passion for design. As the market began recover, she returned to interior design, and has never looked back.

Jennifer joined JM Kitchen and Bath Design because she said it felt like an opportunity to run her own business. And, because of its well-established reputation, the company can afford her and her fellow designers benefits that she passes down to clients; such as access to high-end products and materials.

"There's no end to our capabilities as designers – there's so much we can do," she says. "We can put together something really simple, or something "way extreme". We have the ability to go as far as the customer wants us to."

Jennifer notes that the key to being successful at her job is listening to her clients. These projects are personal for her customers since they are located in someone's home. So, she strives to connect with every client on a personal level to be able to do the best job possible. Ultimately, she thrives on the opportunity to create new spaces that her clients love.

"I love putting together spaces for people," Jennifer says. "I like the idea that I am able to change their home for them. I like making a place where they can get their "groove on" in the kitchen, or eat with their family."

Outside of work, Jennifer enjoys hiking, traveling, painting, and immersing herself in music. She has spent much of her life in Colorado, with short detours in Utah and Arizona; which only made her better appreciate the connection she feels to nature here. "There's really no excuse not to get outside and do all the things, breathe the air, and see the beauty," she says.
Her true loves are her three adult sons (James, Nick, and Aidan) and a bonus eight-year-old daughter, Savannah.